The artists' reception for the Des Moines Modern Quilt Guild Gallery Show this Sunday was a real treat! I walked in on the tail-end of all the quilters standing in a line in front of an audience and was immediately asked to speak about my quilt…yikes! But really, it was impressive that there was such a nice audience who all seemed genuinely interested in quilting, modern quilts and the pieces we had in the show. We had some nice conversations with the audience and each other! And I really have to say there were some lovely quilts in the show!!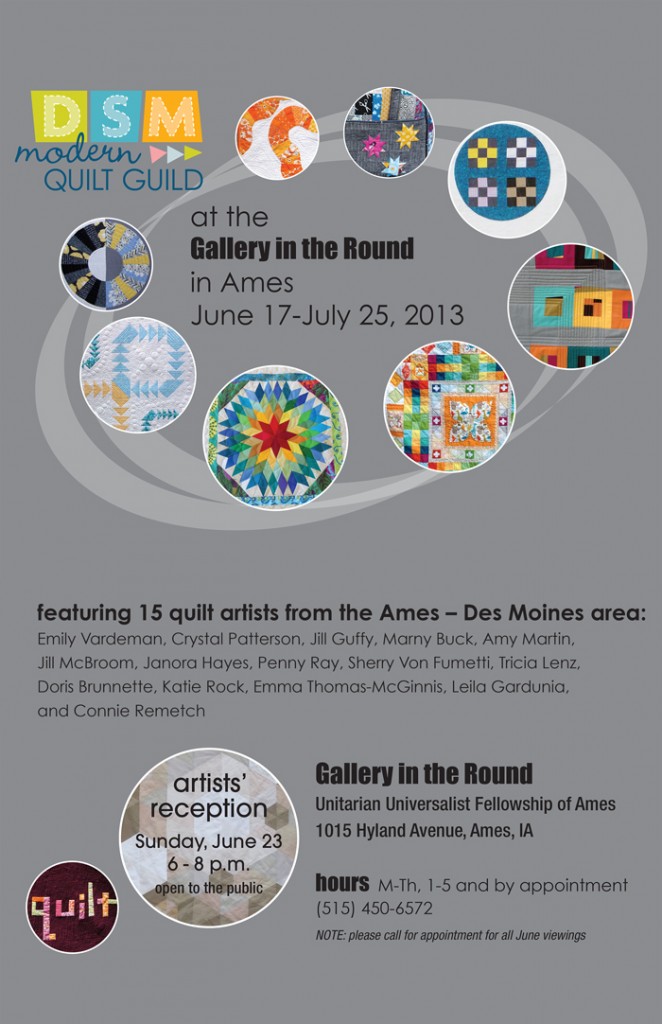 I don't think they will mind if I share a few photos with you…I'll try to get the titles and quilters right (if you're a DSMMQG quilter and I get it wrong or you don't want this photo up, please let me know)
The show will be up until July 25 if you're anywhere near Ames, IA. It was worth the trip from DSM.
Looking forward to more good quilt shows coming up…Reiman, the IA State Fair, then AQS and DMAQG in October!!
Later Quilting Friends,
Emma