Ok, so it's not really a thing that I usually do "Work-in-progress Wednesday", but I have a few things in progress to tell you about that won't be complete stories for quite some time, so it seems like a good idea!
1. Crane Star Pillow…
I saw this on the Patchwork Pottery Blog by Laurraine Yuyama and eagerly awaited the pattern release. I'm not a huge paper-piecing fan, although I'm getting pretty adept in it with all that Farmer's Wife practice! But I AM a huge origami fan, so this pattern just jumped out at me as something I had to make! I love the way the paper piecing mirrors the folds in a real paper crane!
I've pieced the whole cushion top. I am most certainly going to follow Laurraine's pattern completely and finish it as a pillow just like hers. Right down to the quilting, I absolutely love hers!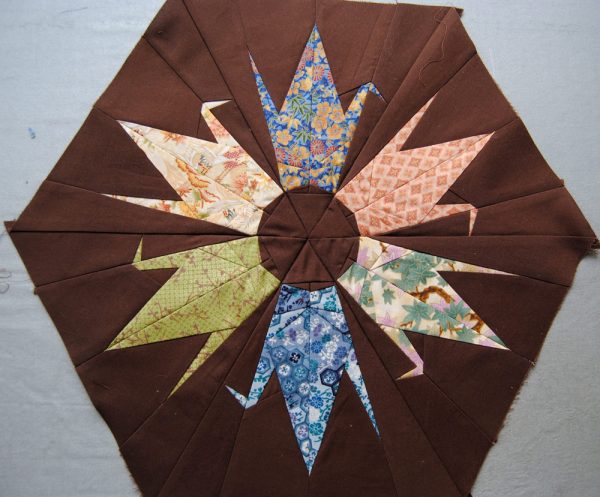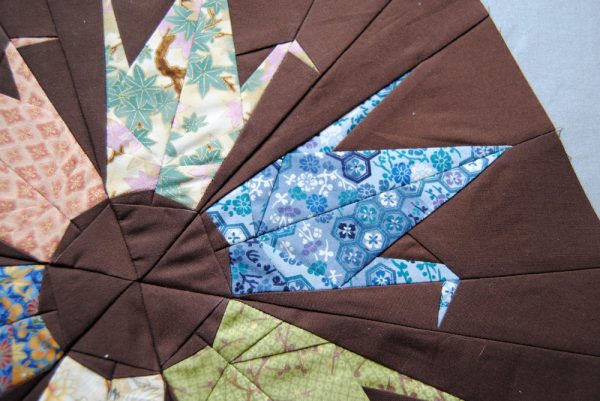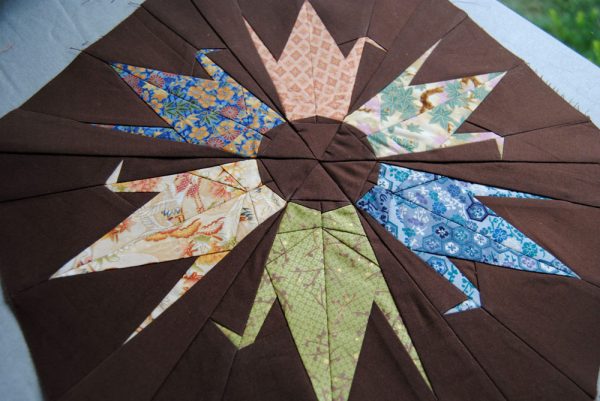 2. William Morris Appliqué Cushion
At retreat, my friend Tricia won a book of William Morris appliqué projects. She couldn't see herself making them, but I was drooling over it, so she swapped with me. I'm pretty sure I got the better deal because I can't remember what I gave her, so I am grateful! I started one right away!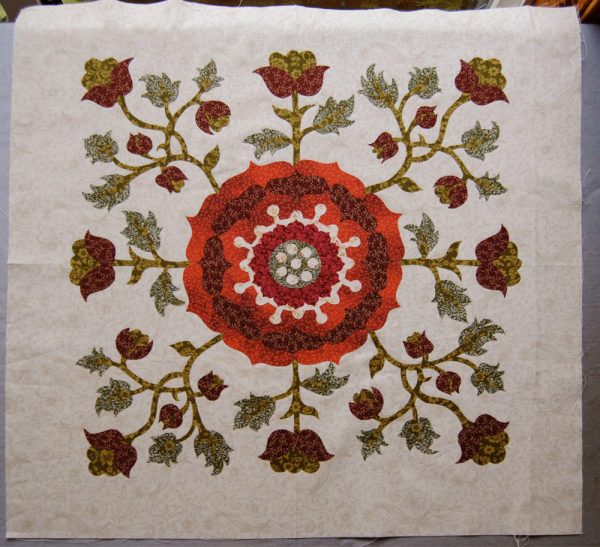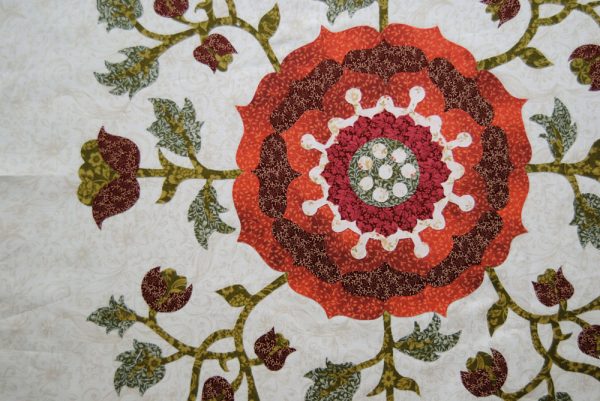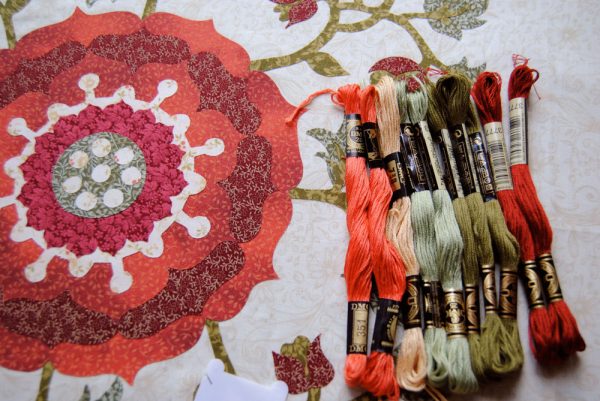 As you can see, I've chosen my embroidery floss and I'm ready to start hand-sewing the edges. I am blanket-stitching around all the pieces. Should take a good long while!
And just for fun, I'm linking up with Freshly Pieced's WIP Wednesday…so you can go see some other fun projects in progress! Thanks for stopping by…