I don't know what came over me, except maybe nostalgia for those hippie craft books I grew up pouring over…but I just got the itch to try something new, micro-macramé! I ran across this website. knotjustmacrame.com, if you have a few minutes click that link now, you won't be disappointed. She does amazing things with thread and beads!
So I bought a pattern on her etsy shop…
I'm now a quilter more than a beader, so my bead stash was sadly lacking. It took me two shopping trips and two packages in the mail before I could start the project that I had instantly downloaded from Etsy…torture!!
But look!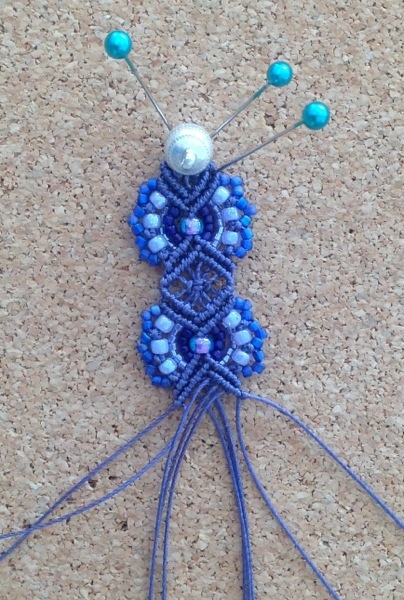 Here's my little stash of new beads and cord.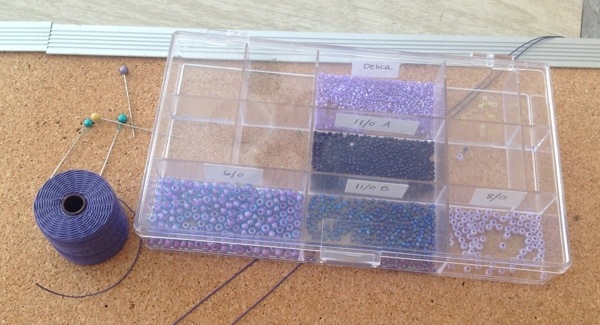 So, what do you think? Did I find another hobby? My dad would say "you need that like you need a hole in your head" but it's pretty fun! I have to go back and do another repeat right now!