Pneumonia really kicked my butt last week, let me tell you. But by Saturday I was not ready to give up on the last challenge of Project Quilting Season 5. So….I decided to just think up something small and easy to finish in a lazy Saturday. Still totally enamored of Lisa Congdon's Line Drawing class, I had been doing some doodling like this….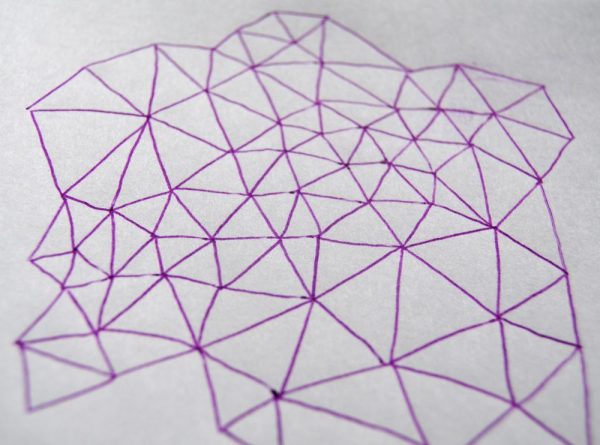 and decided that would make a really great quilting pattern!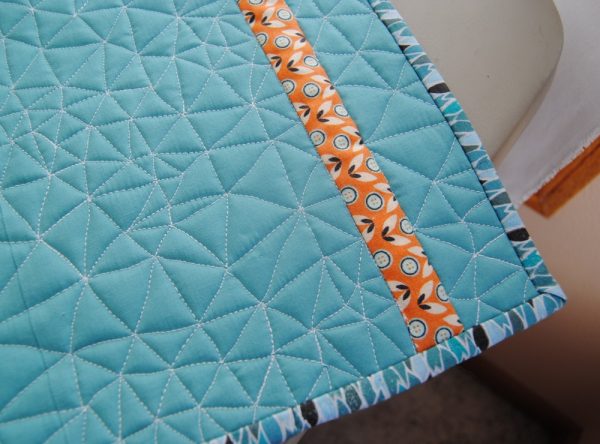 I found one nice block with a lot of negative space. This was from the book Modern Bee by Lindsay Conner, a quilt called "Ziggy Stardust," such a great name! The whole quilt is really cool, but just the one block looks like a great composition in itself, so that's all I did.
(Sorry no in-progress photos this time, pnuemonia, remember!) Here's the finished quilt: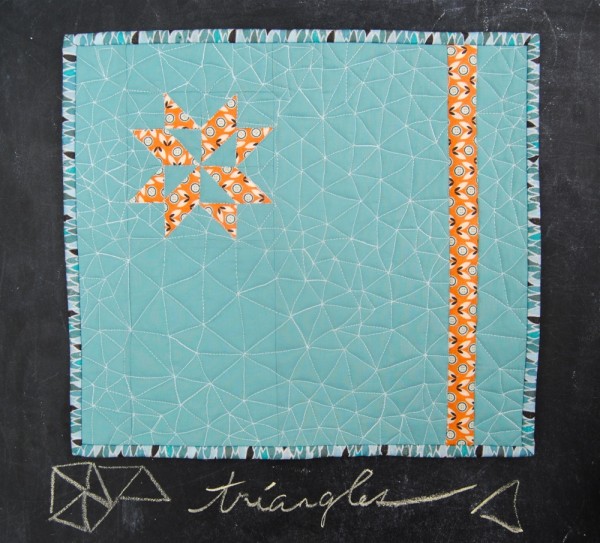 The whole quilt is only 12.5″ square. But it's really cute. The star is only 4″ square, so it is definitely a focal point in that funky orange print, but it doesn't steal the show. The triangle background is a cool spacial texture that grabs your attention too. I used two layers of batting because I wanted to make sure the quilting really had depth, and I think that worked great!
I'm bummed the Project Quilting season is over but pleased at how many great things I made this time around!  I didn't have any luck in the prize drawings, not a one, but that's ok, I have 5 great projects as my prizes!