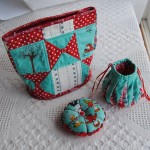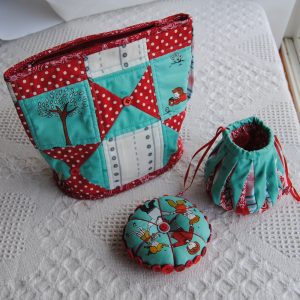 Ok, so I had a very productive holiday season of homemade gift-giving! Here are a few more I wanted to show you before moving on… (oh and stay tuned for a wrap-up of the gifts my husband made this year, with a little help from his wife!)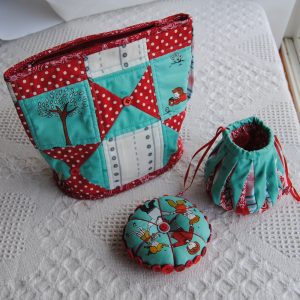 This is a package of three little gifts I gave to my small group secret santa, Veronica. Using a fabric line I knew she'd love, I made a button bag zipper tote, a pin cushion and a fancy twisted drawstring pouch.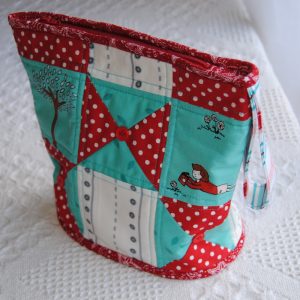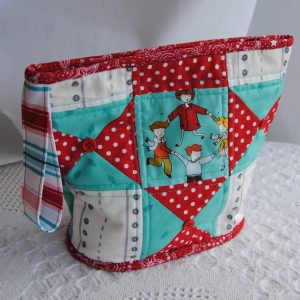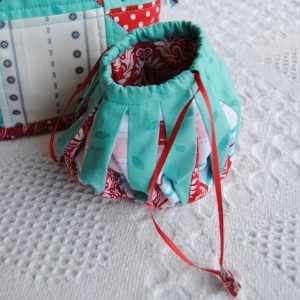 Then I made a big quilted tote bag for my sister in law who loves to knit. It's big enough to put a lot of yarn and a sweater in, I'm sure! I used a charm pack called "Cherish Nature", that I totally love! I was actually starting to think I should keep the bag halfway through, because I loved those fabrics so much. But my generosity won out because it was Christmas and I wanted Jennifer's gift to be great!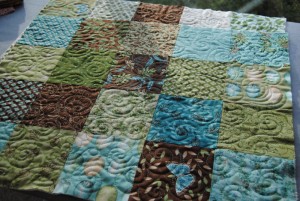 I loved the quilting on this! I used my favorite free motion pattern and it really looked nice…look at those beautiful fabrics!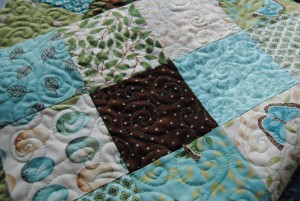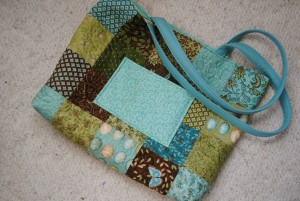 Two big pockets inside and one on the outside, along with really big, sturdy handles, make this a really useful bag!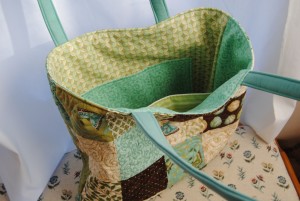 And this might have been the most fun project for me, because I truly love making stuffed toys…and I don't have many girly gifts to give in my family!
Doesn't look like much yet, but open it up…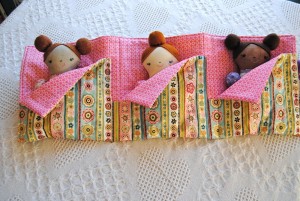 it's a dolly slumber party!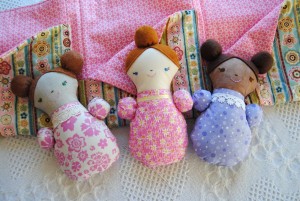 Here's my hand holding a dolly, so you can see the fun little size they are.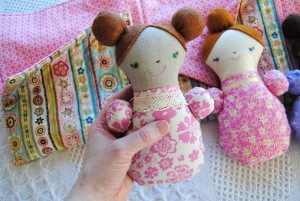 The pattern came from one of my favorite stuffed toy books "Wee Wonderfuls" by Hilary Lang.