I just had the best time at AQS Quilt Show – Des Moines and the Des Moines Area Quilters Guild Annual Show! It was last Wednesday through Saturday. I took lots of photos, which I am really enjoying looking through, now that my feet aren't sore! I'm sorry I can't show them all to you though, AQS doesn't allow the sharing of photos from their shows on the internet.
You can view the winning quilts of the AQS Show here. Hint: if you click on the name of the first quilt (Ambrosia), you can essentially see a slideshow of the best of show quilts by clicking the next arrow!
Instead, I can show you the ones I entered in the Guild show. I had six, five were judged and I won two ribbons!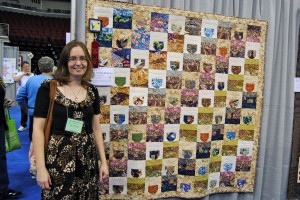 This is my best, I won second place for this teacups quilt. I made it with the beautiful fat quarters that members of my guild gave me as thank you gifts for designing the newsletter for two years. They were so pretty in a big stack, but I love them even more in this quilt!
You'll recognize all the others if you've been reading my blog…but here they are at the show.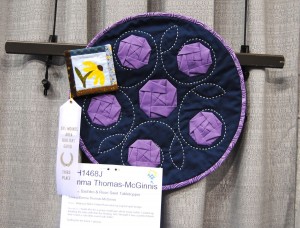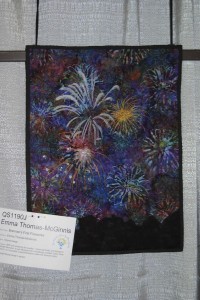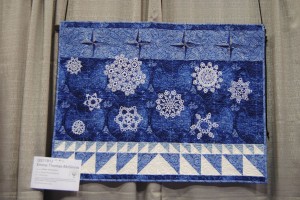 I love quilt shows!!! I feel so lucky that we have one of the big AQS shows right here in our own town! They really do a wonderful job! Don't forget to go look at the AQS show winners!