That's right, pin cushions are not only practical, they're a lot of fun to have around and fun to make too. This treasury by Kim Lapacek got me started thinking about how much I love pin cushions…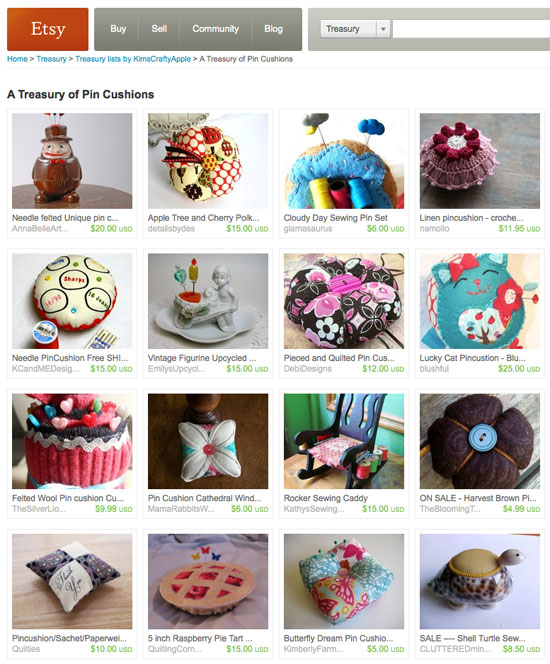 And if you like making them, like I do, here's a round-up of some pretty nice tutorials I found online.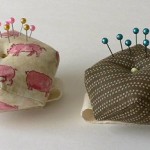 Wrist Pincusion By Planet June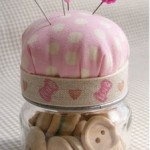 Best Babyfood Jar Pincushion by Craft Pudding
Anna Marie Horner's Wild Flower Pincushion at bhg.com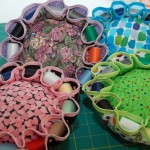 Wow, this one is really cool…an oldie but goodie from Monkeyroom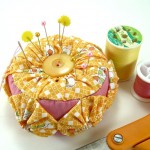 Yo Yo pincushion by Craftypod…gotta love this one!
Hmmm, I have too many projects to get into making more pincushions. But small projects like this are easy to sneak in when you need a break from the big ones, so go ahead!
Here are the pincushions I use on a daily basis…the stacked pin cushions I made from an American Patchwork and Quilting pattern a few years ago, the cake shaped pin cushion that was a gift from my friend Doris and the little knit one I found at a garage sale for 10 cents.