I love hearts, I love pink, I love flowers and roses and all things Valentine's Day!!!! I just love it! Here's a few of the fun things I've made for this fabulous holiday!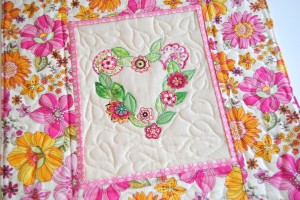 This first heart wreath quiltie sold the day after I posted it. Sad to see it go so fast. I love that border fabric!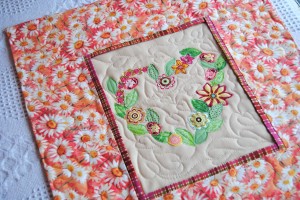 This next one is available to purchase at my etsy shop and so are these fun sets of heart sachets (click the photos to go to the listings).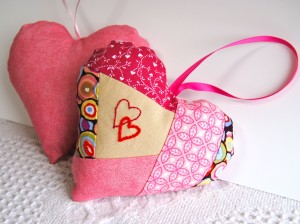 UPDATE: If you would like to make some of these cute little sachets, look above to the links bar and see Projects…I made up a pdf pattern for you! It's not a step-by-step tutorial, because it's really simple, and I like patterns that can print in only one page. If you make some, let me know, I'd love to hear about it!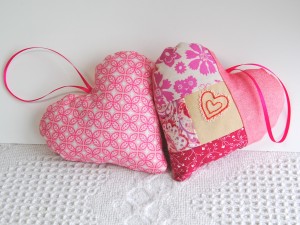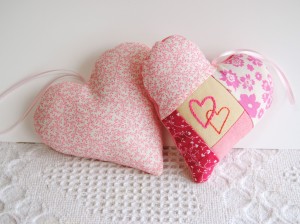 I noticed that my roses quiltie had been in a few treasuries and favorites, so I decided to make another one. Love this border fabric too, it's a little funky, a little vintagey and really pink!
Then you might not have noticed some of my zip pouches from earlier in January, they would be great for Valentine's Day!
Can't wait for Heart Day!