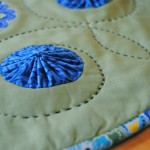 As soon as I finished the purple and blue "Violet Sashiko" quilt (or probably even before I was done), I knew I wanted to make another in a different colorway! It was so much fun to make and I could just see the possibilities before me.
So here is the next version!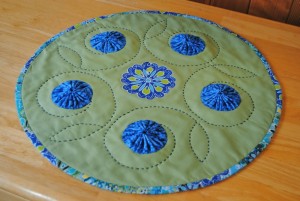 With yo yos and an appliqué instead of folded flowers, it's a little different, but still alot of fun, I think!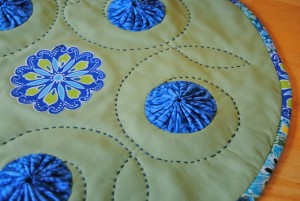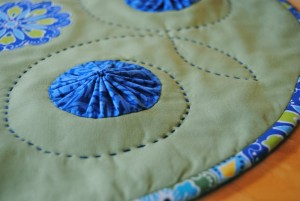 Here was the first version, in case you missed it.
I'm working on writing the pattern for it. I hope to share it with you soon!!