I want to share a project that was made by my mom, Ginny Thomas, and featured on a blog recently! Congrats, Mom, for your mention. I am so proud of you and your beautiful quilts!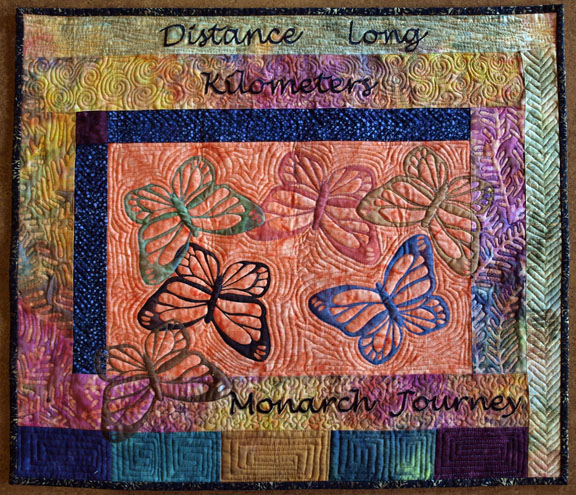 Be sure to visit this link to read about the challenge that brought about this beautiful quilt! I love challenges for bringing out our creative thinking!!
http://cedarcanyontextiles.com/crossing-borders-with-divas/
She used wonderful, creative techniques to make this quilt really special, the words are thread calligraphy and the butterflies use Shiva Paintstiks and notice her beautiful free-motion quilting!!