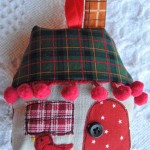 Ok, before I tell you about my marathon of Christmas gifts, I have to say that I was still crafting today after making no less than 16 unique gifts this season! I just wanted to be back in my studio making stuff, so that's what I did.
That and my friend Sherri's suggestion to check out Pinterest was a good one. I had this inspiring pin board to get me crafting!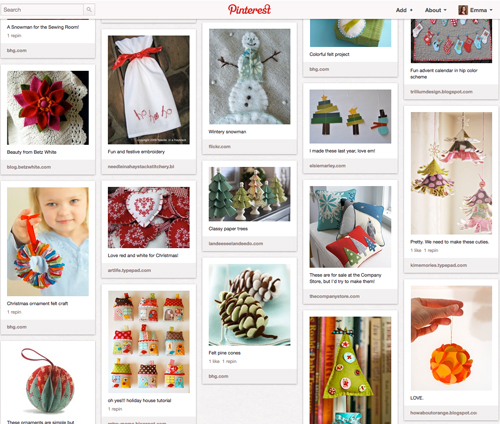 So I went to this tutorial at Retro Mama and made these little houses with Christmas fabrics. I have to say I like her fabric choices a lot better, but I started them with my Christmas bin of fabrics and they just turned out.
For Conal: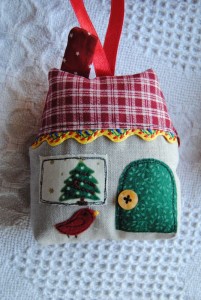 For Brennan: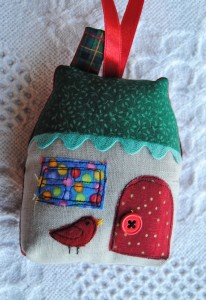 For Dave (with Woodstock in the window):

And for me (yes, I wanted one too!):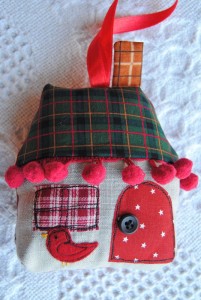 They were really addicting and easy to make multiples of. I had to stop myself from sewing more of them and go play with my boys a bit!
If you want to get into Pinterest too or have already discovered the wonders…

Here's another quickie project I did…by watching a video. They are just 4-strand braids in a ball, I'm going to add ribbons and make them into ornaments.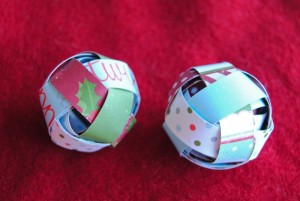 It's still Christmas and the boys are happily playing with their new toys, I think I'll go back to the studio! (Maybe I should clean up rather than making something this time, though!)