This morning I sat down at my computer to print a couple photos of the projects I had finished recently to put into my Project Journal. Little did I know that it would be a full day of work, my book was sooooo far behind! I'm still not "caught up," but I do have a lot more complete scrapbook of the projects I've made in the last few years. Want to peek?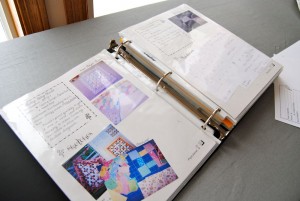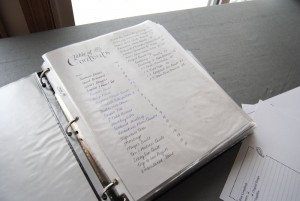 I hate it when I realize that I have forgotten to take photos of something I've given as a gift. I missed almost everything from this Christmas. I think I may have to ask a few people to take photos of their gifts from me! Lisa did that when I came to her house the other day using the purse she gave me!!
Do you have a Project Journal or Quilt Journal? I think most of my quilting friends do. It's good to have a record of what you've done, especially those that you give away. I love leafing through mine and remembering those projects I enjoyed so much!
I made my blank journal pages into a pdf… if you'd like to use them, you are welcome to! Download here.