Whew! I almost missed this…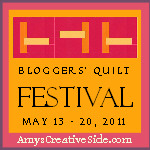 Here's another chance to surf through lots of amazing quilts all in one easy set of links. Amy's Creative Side is the hostess with the mostest. Go check out all beautiful quilts (and maybe find a few favorite new bloggers to follow.)
For any guests who have found me from the festival…WELCOME!! I hope you enjoy this one quilt and even have a little extra time to browse the rest of my blog. Please leave a comment or join me with facebook or google friend connect to let me know you're here. Happy Quilting!!
My quilt is called "Buttonwillow." It is an original-design, small, quilted wall-hanging I  made it as part of Project Quilting (at Kim's Crafty Apple). The challenge was to make a quilt with the same name as a city. Buttonwillow, CA was the city name that I chose and the piece is a pretty literal interpretation of that…but in itself is also just a really nice piece. I love that it is still a nice quilt even if you know nothing about the challenge. I even sold it in my Etsy shop, so I kind of miss it, but am happy to know that it is being enjoyed by someone out there!
I especially like the three-dimensional details of this quilt and learned that audiences really do too. It won first place in the contest and got lots of great feedback from people who loved the buttons (who doesn't love buttons?! the more the better!), the way the leaves come out of the border and even off the edge of the quilt and the frayed edges of the inner background. I also really like the hanging tabs, something I think I'd like to try on other mini quilts I make in the future. Previously I had only used them for curtains, you know!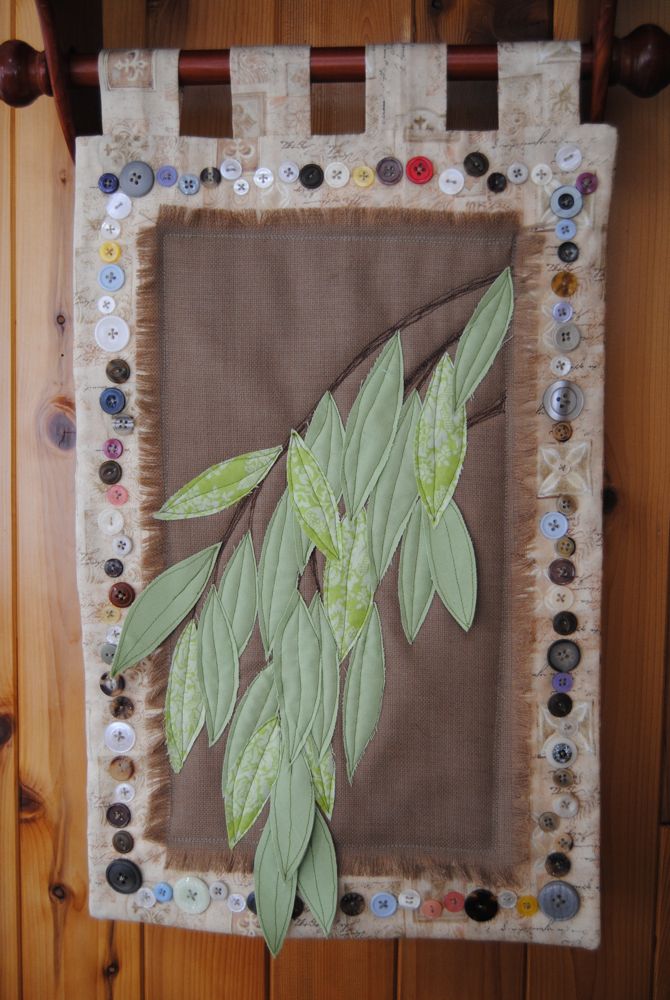 Thanks for visiting! And thank you, Amy, for the fun, quilty festival! Click the button above to see the rest of the Bloggers' Quilt Festival.