I didn't finish this beauty in time for the Project Quilting Challenge that I started it for, but I am still really proud of it. I found the tutorial online here, by Leisl Made.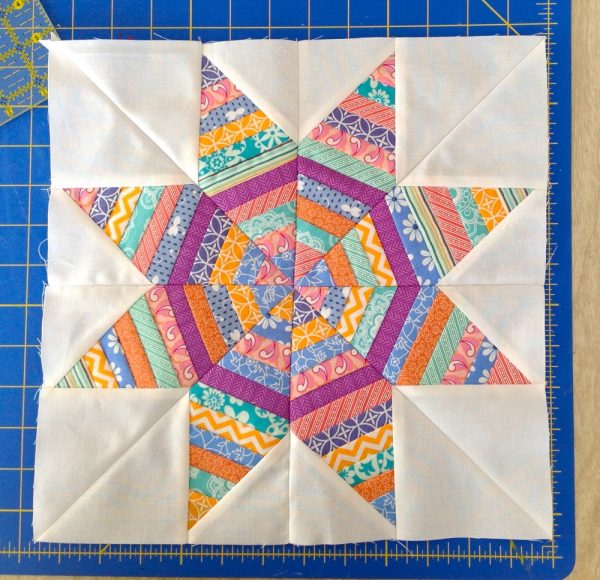 If you're going to make one, I learned a few tricks along the way as well….
1. I separated my string diamonds into two sets (of four) and worked them in opposites warm and cool colors alternating. That way, when it was time to assemble them, I could alternate which diamond set I took from and be assured no two of the same colors would touch. I started with a purple strip that lined up with the middle points then added warm or cool colors to the top and bottom.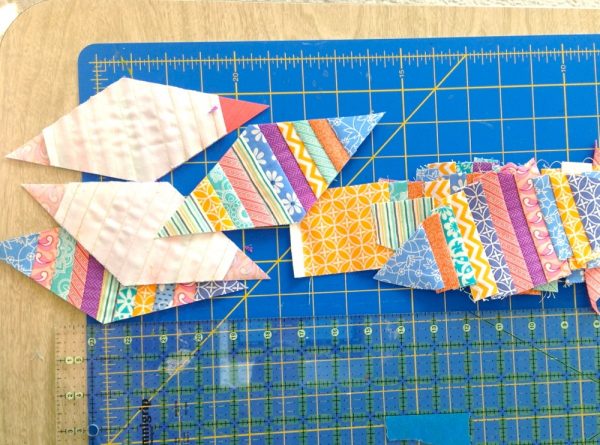 2. I didn't use paper foundations, but lightweight white cotton fabric because I hate tearing off papers. It worked fine. There was more bulk, obviously, but it doesn't bother me. Also, I trimmed out the white from the tips before assembling to keep the point less bulky and that worked great.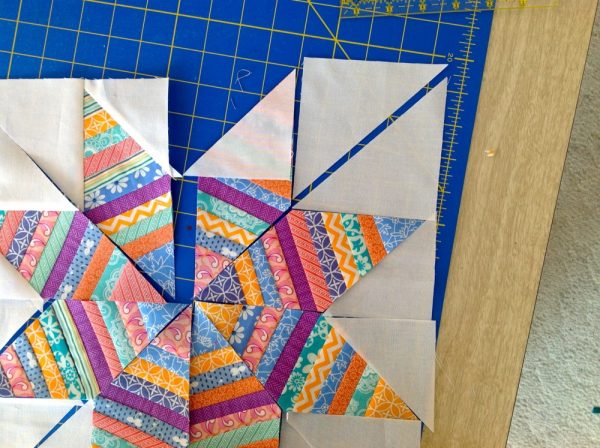 3. I laid out the whole block before assembling it and only stitched the whites to the diamonds in sets of two so that I wouldn't get confused on how the pieces went back together. This tutorial had the best explanation for adding the whites. Starting with the small triangles and lining up the fabrics right was really easy following this order.
I had a pretty good time of matching things up! They aren't perfect, but on the whole they lined up pretty well. I was working slowly and carefully. Not as concerned with getting it done quickly as being accurate. Actually, take that back, I was not very accurate or careful with my strings, but set to being accurate when assembling the star and background pieces. I like that the strings don't quite line up, but I still wanted my block to turn out square with nice star points.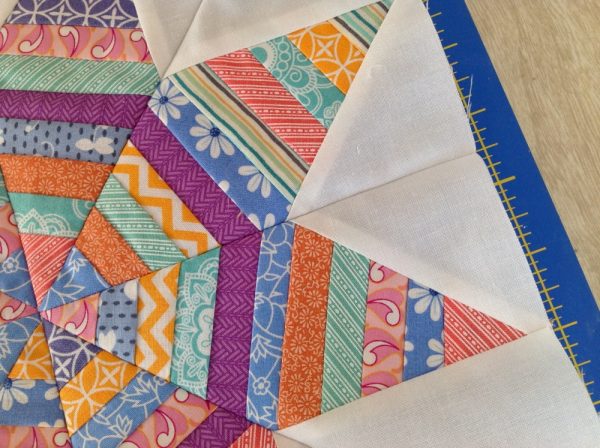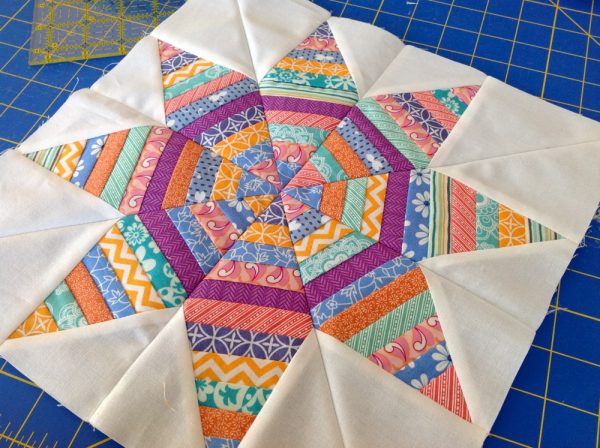 Pretty, huh? Now I'm dreaming up what I can do with this great block! Any ideas?