Thank goodness for Project Quilting (and Kim Lapacek), my excuse to get back to blogging! I almost skipped this challenge, because I'm knee-deep in the creative process of the Modern Quilt Guild Riley Blake Challenge, but I really wanted to get started on the first challenge of the season. Participation is such a great motivator!  So I decided to go for a quick and straightforward project yesterday. I started and finished two bed pillows to coordinate with the new quilt I made for my husband for Christmas.
I took all the fabrics that I had used for that quilt and cut a little pile of strings.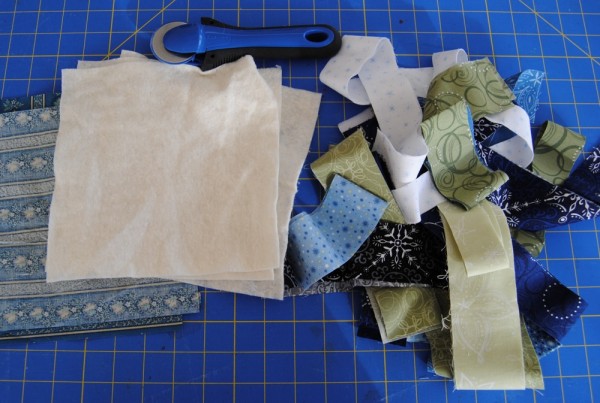 I made both squares and quarter-square triangle stringed pieces.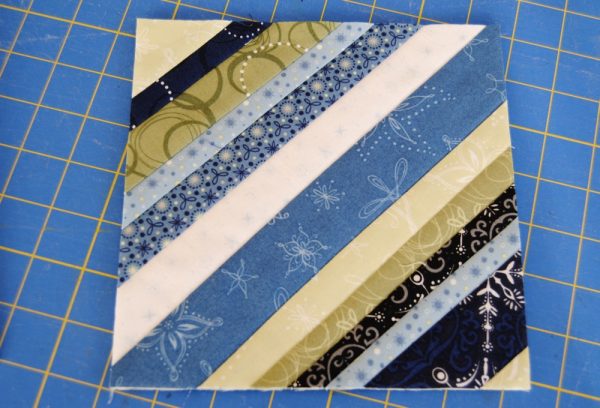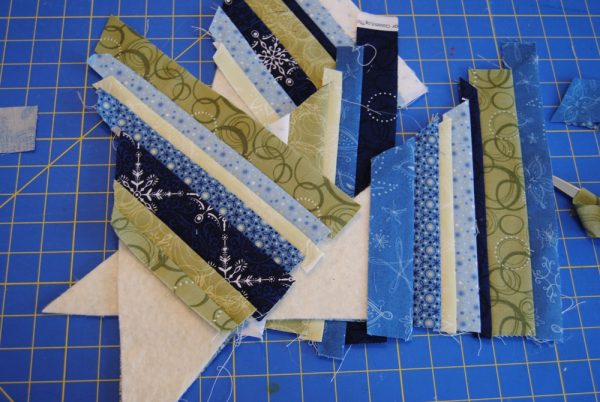 I played around with the arrangement of the square blocks a little.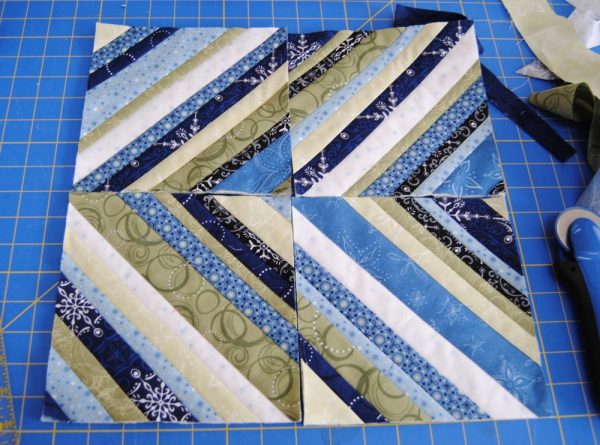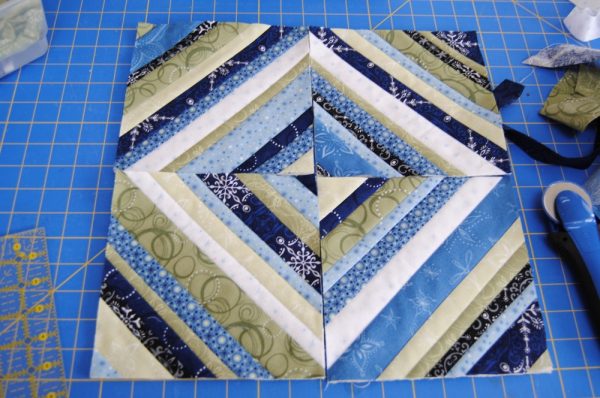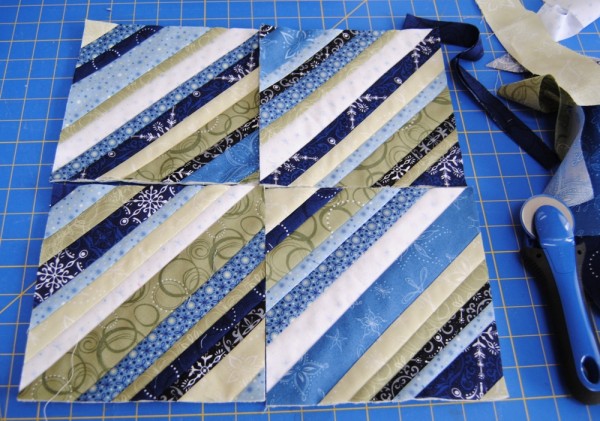 I already had a plan for the triangles. Isn't this a cool setting? Sort of pinwheel, sort of woven, all cool!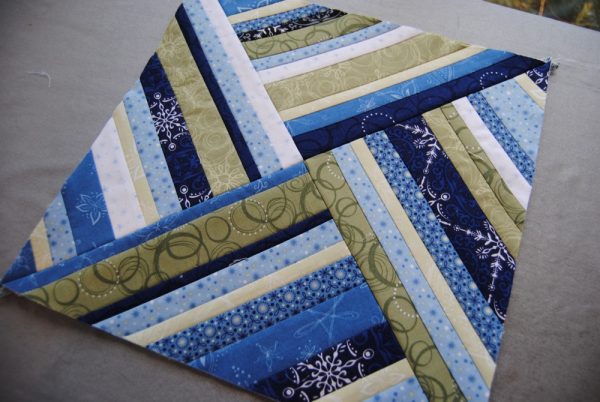 I used a simple envelope back and bound the edges of the pillows in dark blue, like the quilt.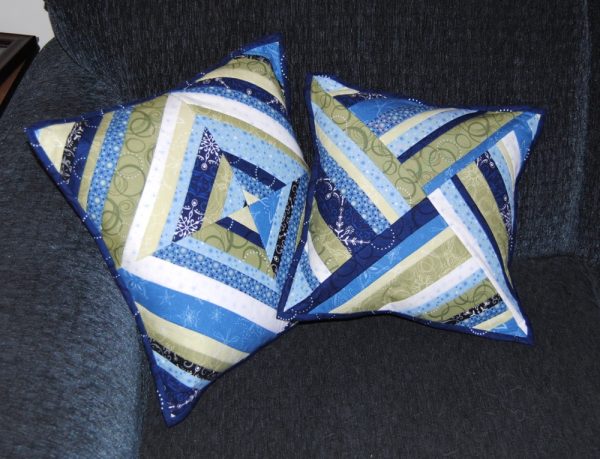 They look even better on the bed! But I'll have to take that photo when my husband wakes up!
Here's a link to the Project Quilting Flickr Group, so you can see the other entries! Most of them are much more creative than mine this week.
Stay tuned, though, I promise, my Modern Guild Challenge project is a lot more creative!