Project Quilting Challenge 6:2 went by while I was going crazy trying to get my oldest son's birthday quilt done. Now I'm so close to finishing it, I surely have time for a little break! Anyway, the challenge this week was "Orphan Blocks" and I had a cute little basket of happiness calling my name! Can you believe all these cute little quilt pieces were in homeless until now?!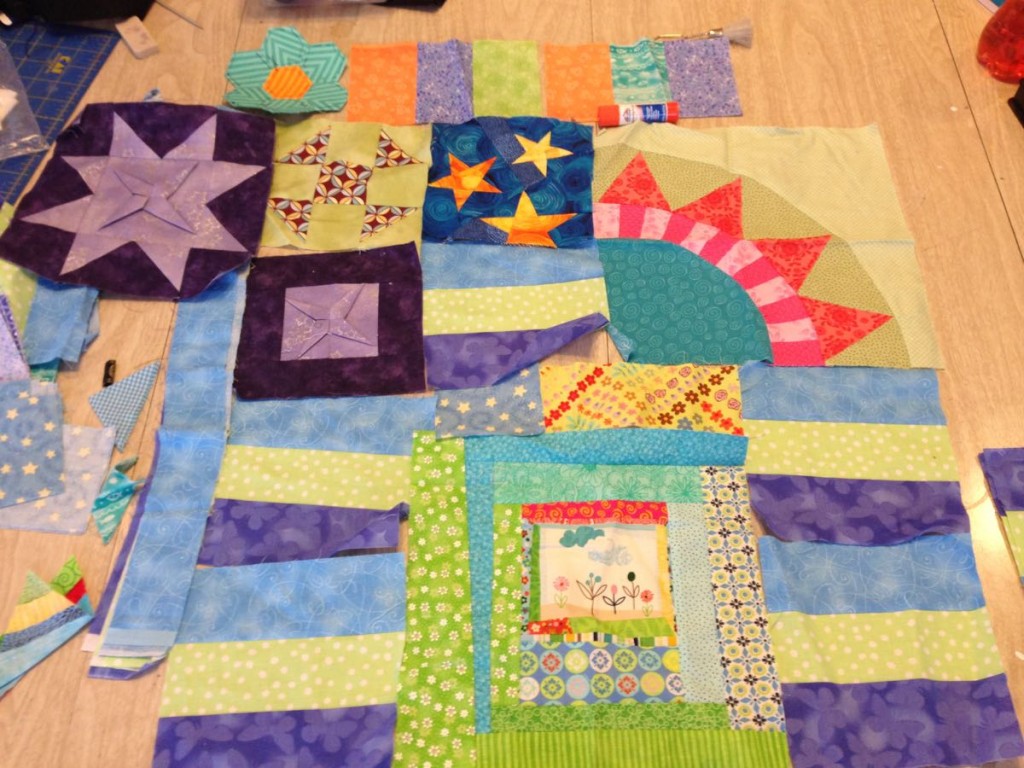 There are the origami stars (with sparkly silver fabric), the extra churn dash (from another Project Quilting piece), the paper-pieced stars from the time my small group learned together, the English paper-pieced flower from Camp Holiday, the New York Beauty-like sun and leftovers from several baby blankets. All of them were saved because they were too cute to throw away!
As I started pulling them out, I realized they all looked like things my younger son, Brennan, would really like. So this quilt is for Brennan. He is wild about stuffed animals. For a couple weeks his bedroom floor was almost completely covered with them because his big brother just grew up and gave little brother all his toys!  Well, Brennan's room is cleaner now, some of the stuffed animals are in a "see you later box" in the attic, but many are still loving displayed in his room, creating a cozy little reading corner with friends as pillows.
This little quilt will cover his favorite big bear (or Brennan when he's reading with Bear!) It may look small, but that bear is almost as big as Brennan!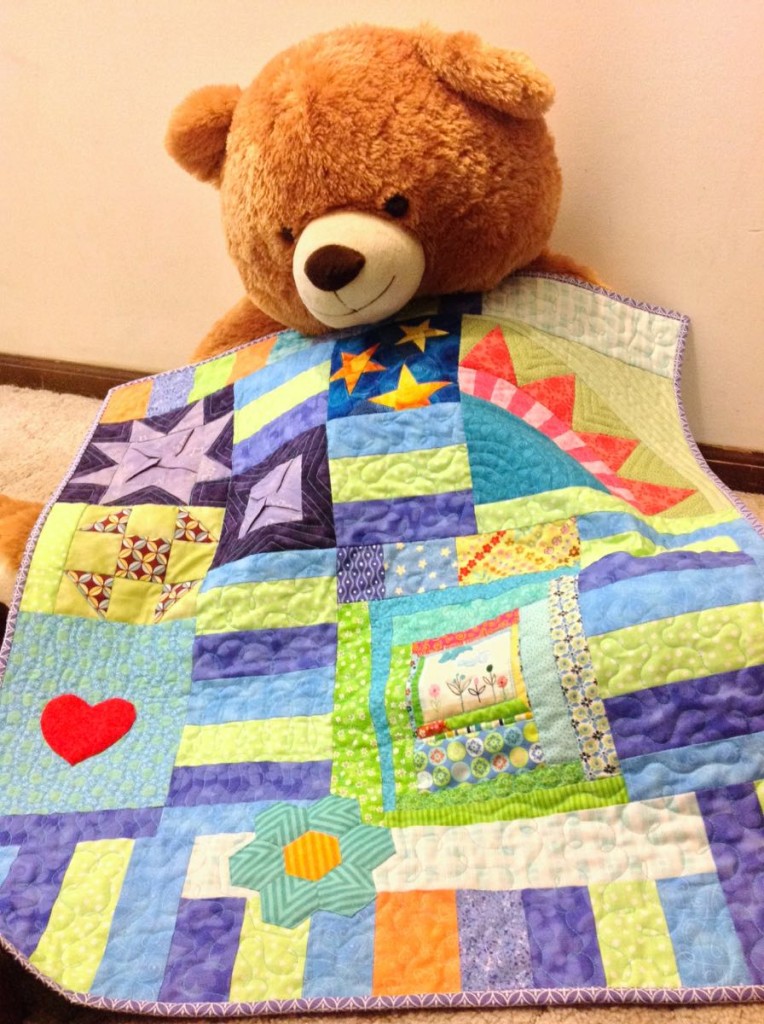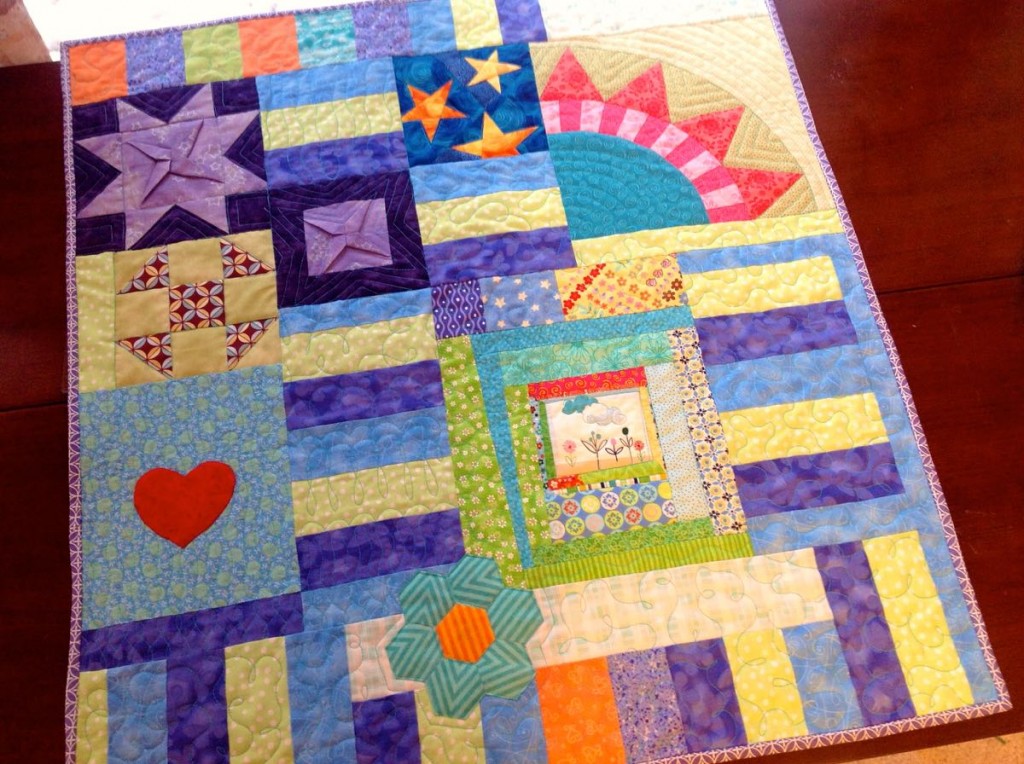 Details…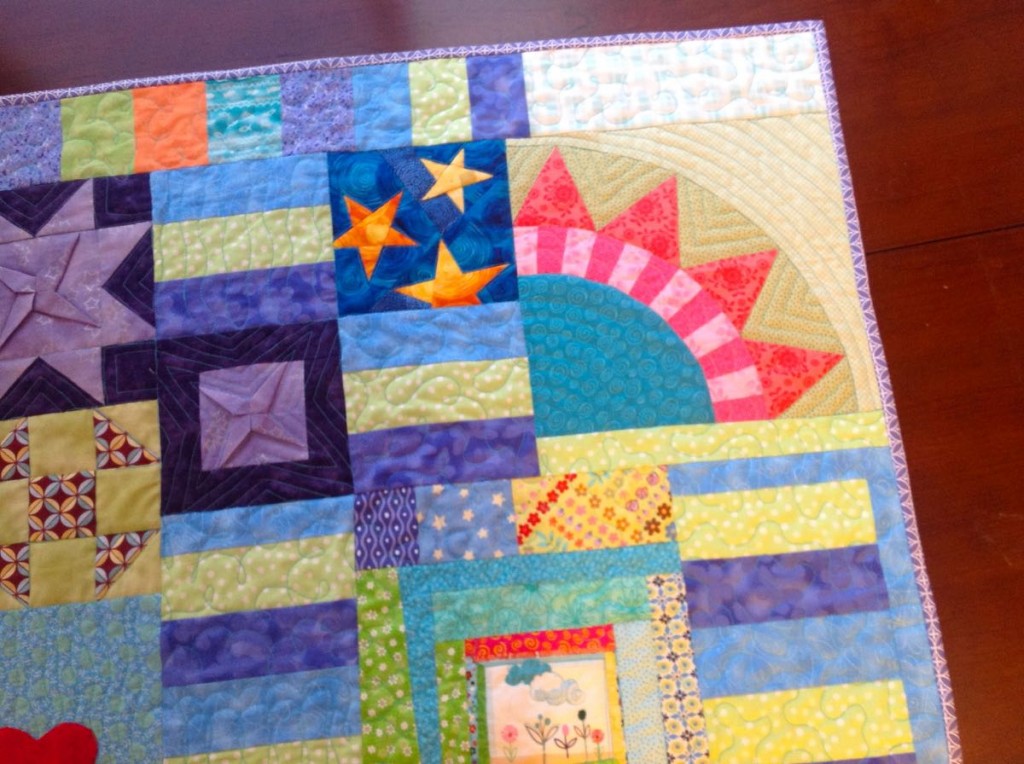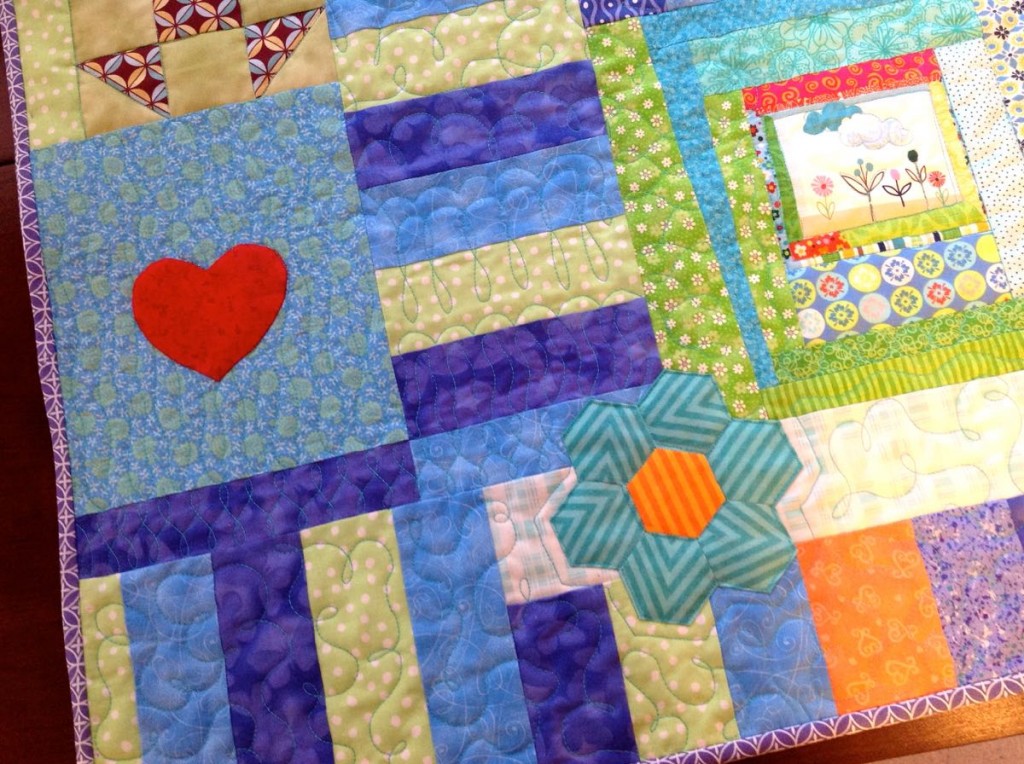 It was a fun project to piece, very improvisational. Some things happily just fit together perfectly, others I trimmed or added pieces on to until they did fit. All the pieces were from my orphan block basket, already cut for another project long ago. I am so glad now that I am such a keeper!
Here's the post on PersimonDreams.com where you can see what the other Project Quilting folks made with their orphan blocks: http://www.persimondreams.blogspot.com/2015/02/ufos-and-orphan-blocks-challenge.html  Enjoy looking at them all!  And then maybe go look in your closet or basket for something fun to resurrect!