In addition to Project Quilting, I participated in the Modern Quilt Guild's most recent fabric challenge. The challenge started last fall, when we were given a set of fat eighths of Riley Blake fabrics. The only requirements were that we could use any Riley Blake fabrics including any (but not all) of the ones we were given and any solids to make any kind of quilted project. I could only find a few other Riley Blake fabrics locally to fill out the palette, but here's what I came up with.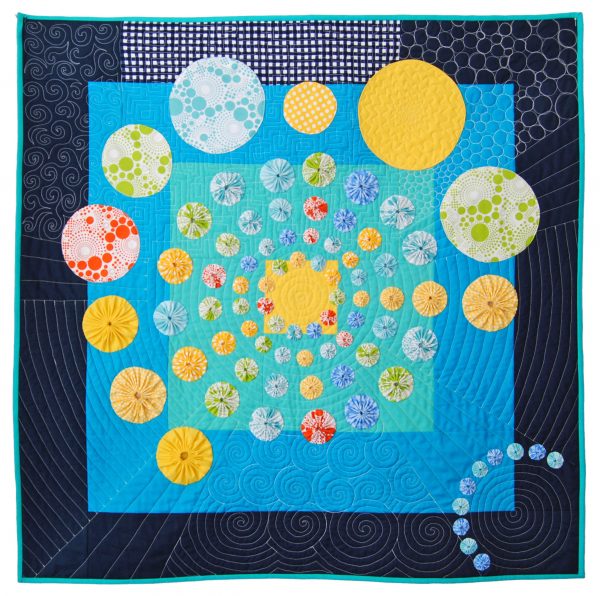 Here are the fabrics we received. I didn't use the solid gray or the large gray stripes, but I did like the orange dots and found that same pattern in turquoise and lime.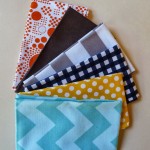 So I based my design off of the fabric I most liked, those spotted fabrics, with the rings of small concentric dots and the larger, odd-sized dots surrounding them…you can see from this in-progress photo that I made a detailed plan on the computer before starting. I didn't end up using it exactly as is, but it was a very good starting point for my visualization.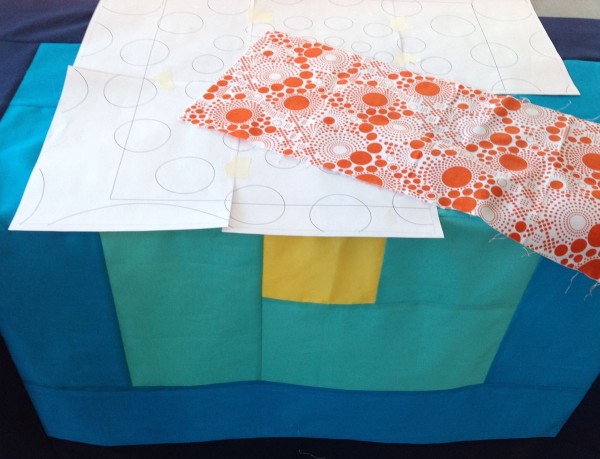 I used a base of solids in a large square in a square design. I also did most of the quilting on this background before adding the "dots" because I decided to make the dots in yo-yos. which are difficult to quilt around. This made quilting the concentric rings easier and smoother (although not completely easy, let me tell you!)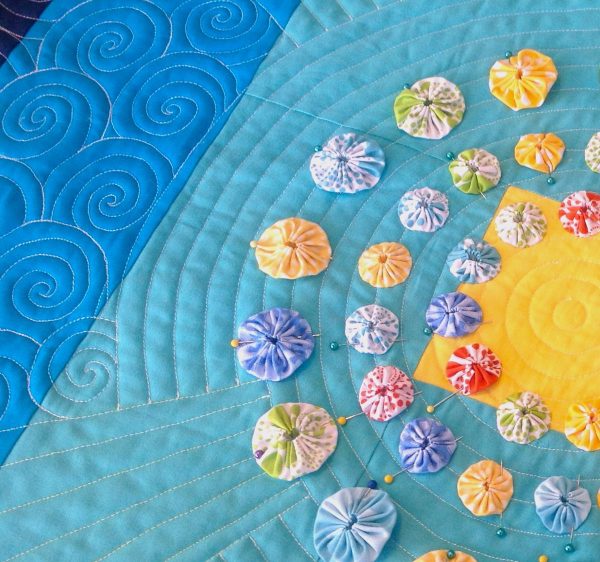 I spent a couple weeks making and sewing on all those yo yos!! Then I left some of the larger circles flat appliqués so that you could see the fabric patterns. Most people who looked at this quilt remarked about how different a fabric design looks when its turned into a yo yo! So very true, but I really liked how these "basics" turned into some super-cute little yo yos!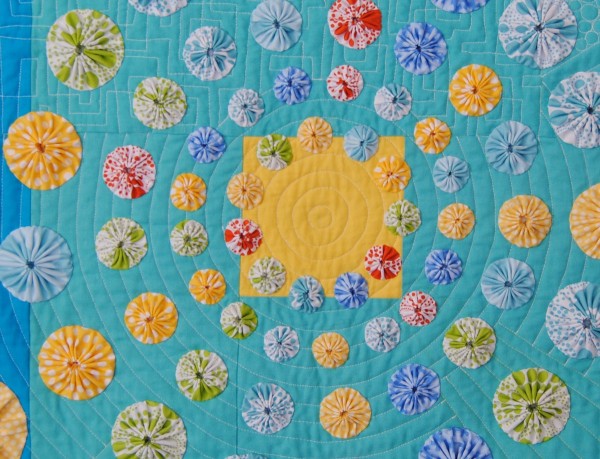 I'd like to show you all of the other members' challenge pieces, but I think you have to be a member to see the forum where entries were posted. But here you can see the top 10 winners, including my friend, Doris Brunnette's awesome creation!
Another one you should see is Linda's from Flourishing Palms. Her concept was eerily similar to mine, but no, we did no collaboration whatsoever! Just great minds think alike, huh Linda?! I love her bright, Florida-like color scheme!!

Thanks for visiting my blog and let me know what you think of this project. Now off to work on my next Project Quilting challenge…