I didn't finish it in time for the national Modern Guild Challenge deadline, but I did participate in my local Modern Guild chapter's "Madrona Road Challenge". The challenge was to use the fabrics we were given, fat eighths from the Madrona Road line of fabrics, and only add solids to make a completed modern quilt. I put together the top rather quickly, but decided to let this one take more than a week and quilted it like crazy. It's a largish wall-hanging.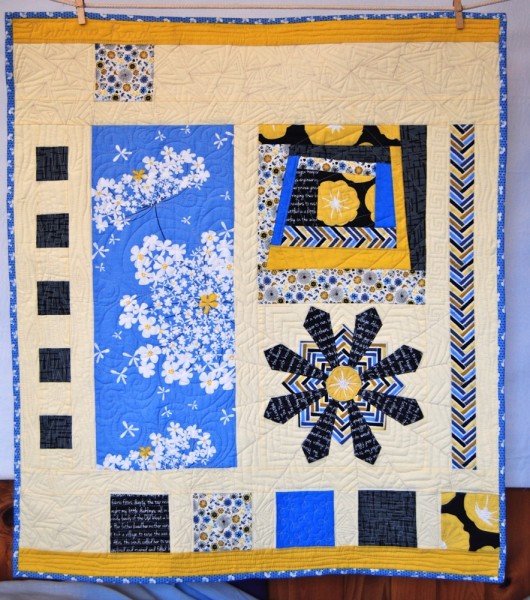 Now, I'm just going to add a gallery, so you can see close-ups of all the different areas of the quilt. I don't have much to say about my process, it kind of just happened! I tried out some new filler stitches from Leah Day and did some quilting that fit with the "blocks". The last photo is just because I happened to hang it in the window and the quilting looked cool from the other side with the light shining through!
The "Reveal" at the March Des Moines Area Modern Quilt Guild meeting was really fun! There were some really amazing works done by our growing group! Crystal was taking photos, so I hope they will be posted on our website or Flickr page, then I'll share the link so you can see the rest.  Oh! But you can see LOTS of other finished projects from the National Modern Quilt Guild's challenge here on Flickr. Enjoy!