Project Quilting Season 6, Challenge 1, I couldn't resist!!! Yes, I have a huge project that I need to finish by a deadline, but that doesn't stop me from dropping everything when I see a Project Quilting challenge posted!
So the Challenge theme = Trees. Easy peasy, I have tons of tree ideas, I love trees, trees are probably one of my favorite subjects to make art about…ever!  Trees, trees, trees!!! In Season 2, one of my all-time favorite pieces was Buttonwillow, with some 3D leaves that turned out really great.  So that was the idea I started with, I just wanted to make some more leaves.
Here's a little photo of how I made the leaves. It's a sandwich of two layers green fabric, right sides out, with fusible and interfacing in between. I drew the leaves, free motion quilted just inside the drawn lines and once down the spine and then cut them out close to the quilting.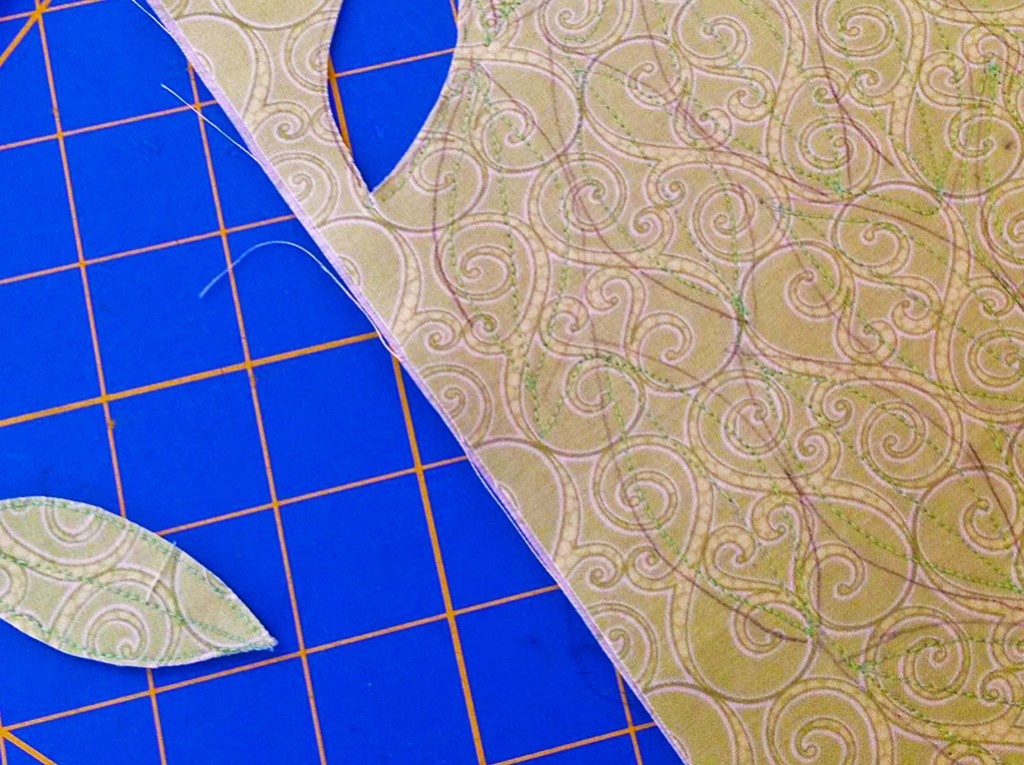 Then I needed to figure out a good home for the leaves. Actually, I figured this out before actually making the leaves, but I thought a new journal/notebook would be nice. I have this pattern in a book which I made many of last year for teacher Christmas gifts. I got pretty good at making them, so that's a good thing for a project I needed to get done quickly.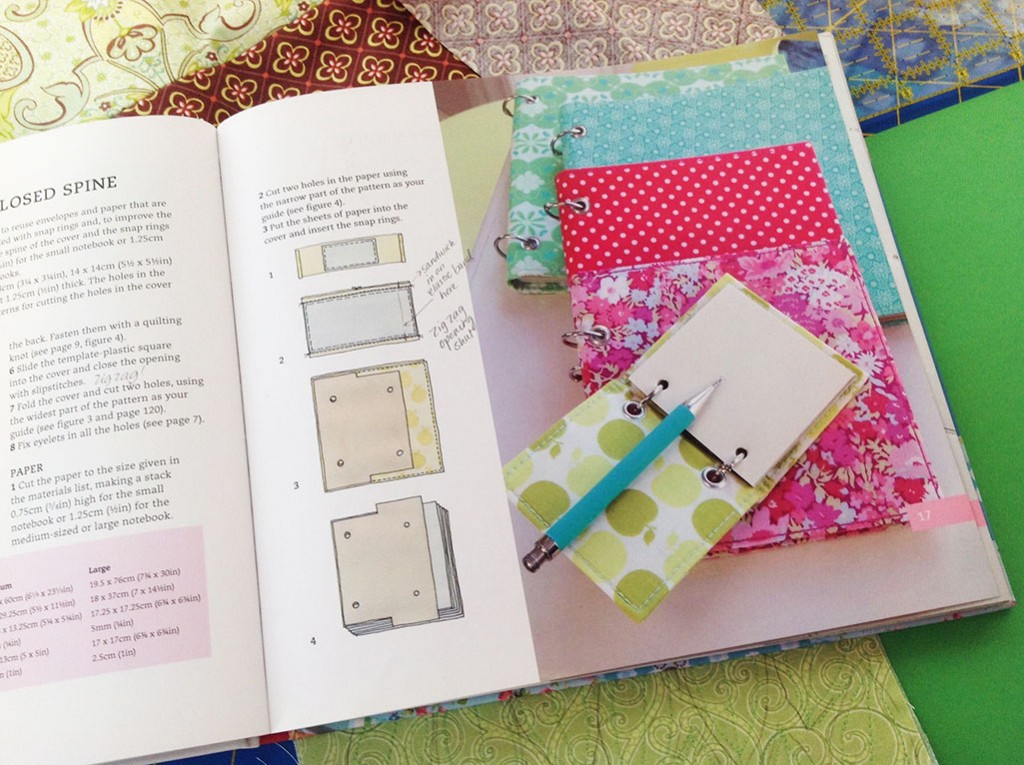 So, I pieced two pretty fabrics together for the background, then arranged the leaves and quilted them on…just along the sides near the tops, so they flap off a little and layer. It's not looking much like it in the photos, but that bottom fabric is a warm brown and the top a green and brown fancy print. So the leaves are draping from the top over the "trunk" of the bottom!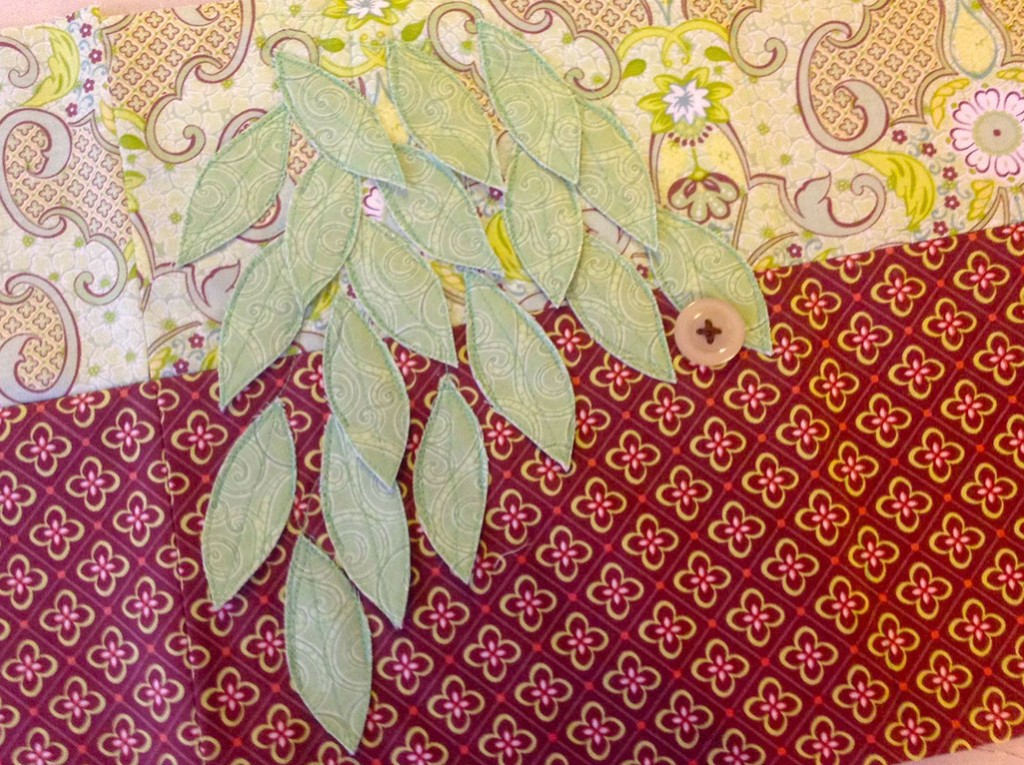 Then I figured out where it would all fold up and I added a button and an elastic for a closure. I remembered that previously these notebooks didn't stay closed very well, so this was my addition to the pattern to make it better! Here's a photo of where I sewed on the elastic closure, there's no seam there to sandwich it, but a leaf worked perfectly!
Finally, here's the completed book. There are eyelets along the sides and I used binder clips to hold the paper in.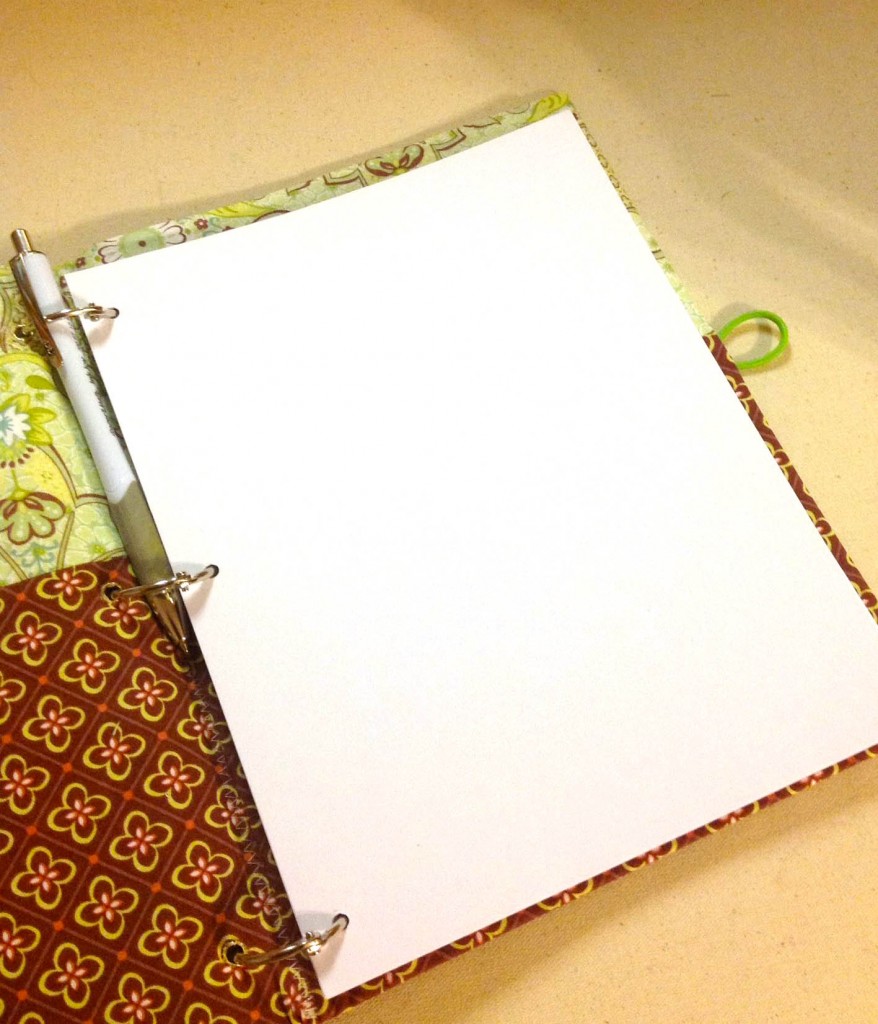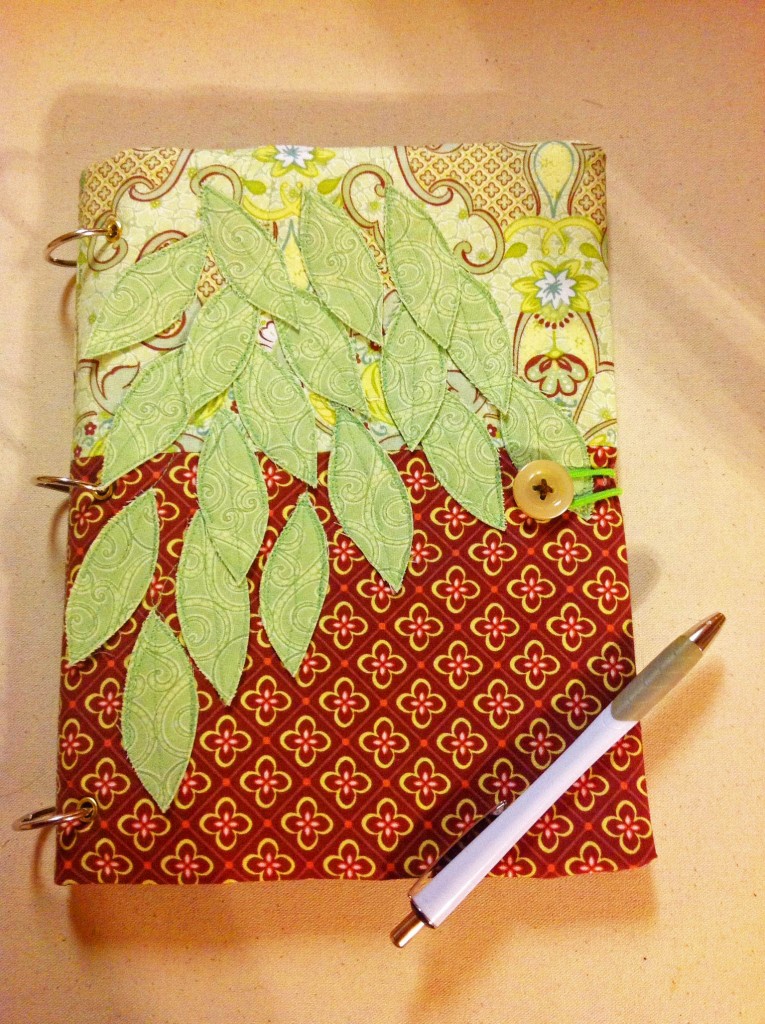 Hopefully you already know all about Project Quilting! Here is a link to the post about this challenge, and if you scroll to the bottom, you can see the Linky where others have made some pretty great projects! Enjoy!