Recognize this?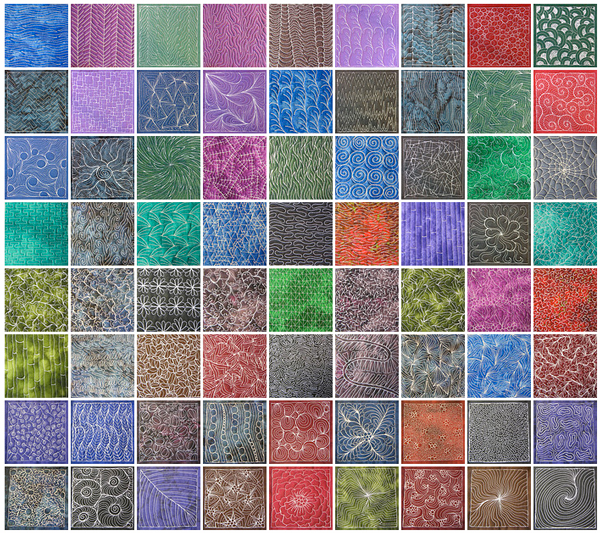 Well, if you quilt, you should! It's a great source of inspiration for free motion quilting! From Leah Day's blog Free Motion Quilting Project.
The above is a pic of the place to go to see all Leah's designs in a Flickr gallery. Handy for finding what you want on a quilt…then go back to her blog to watch the video on how to make it…Easy! Free Motion Quilting Design Flickr Gallery

How about this?
Well, you probably don't because I just designed it. It's Leah's new logo for her blog. I hope you see more of it now and visit her blog often.
She wrote a nice post about it here, with a link to my professional graphic design site and a button you can copy to put in the sidebar of your blog, if you have one!