Brennan frequently wants to go into the studio and make a project…regardless of the time of day. Before I even had my coffee finished this morning he wanted to start! I guess it's my fault for making our bedtime reading a Family Fun magazine full of craft projects!
Oh but spring projects are soooo fun!!
Do you want to see what we made?
1. This is the first thing we had to do when we woke up…They are just a little cute, but were super fun to make! I must say, though, that sharpies are not permanent on plastic eggs. I should have known, but we didn't have any paint pens in the house, so we tried this (Family Fun magazine said it would work!) The most fun part was that after decorating plastic eggs with cute faces, we stuck a blob of play dough in the bottom and shut the egg. When poked, they wobbled around really silly and popped right back up! Homemade "Mighty Beans"!!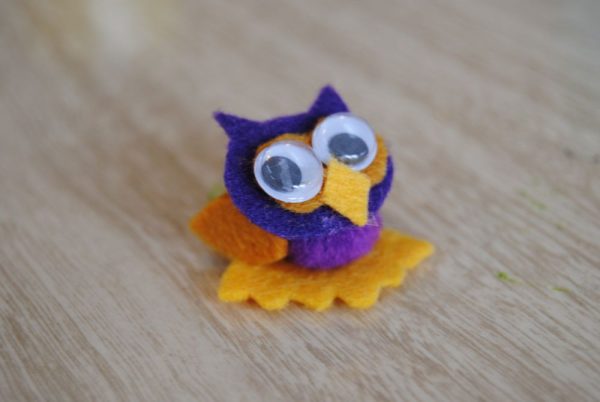 2. This would have been better with bigger pom poms, because this guy is just about 1″ tall! But Brennan already took his away before I could get a photo. He played owl hatching with another plastic egg all morning!  Found on Pinterest, of course!  The instructions there were for if you purchased a kit. Brennan was quite proud that his mama made them…"You're so amazing mom, you didn't even have to buy a kit!"
3. Ok, this next photo shows the projects I did after Brennan left, as they are surprises for the Easter baskets!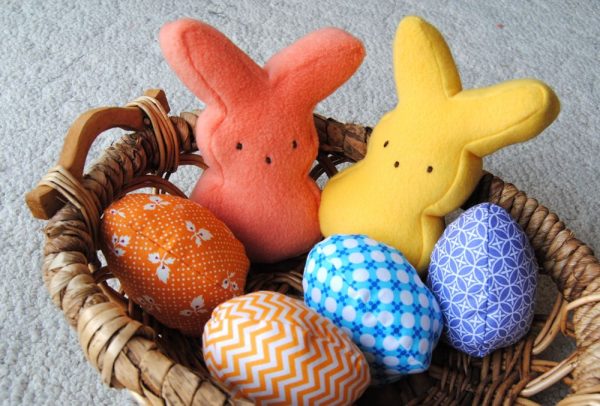 Aren't those peep bunnies adorable?!! Pinterest too, but here's a direct link to the tutorial, from Dandelions and Lace.  And the fabric eggs are from Positively Splendid, although I also saw some at Retro Mama.
The peep bunnies were not complicated, but they were a little tricky. Look at all those pins!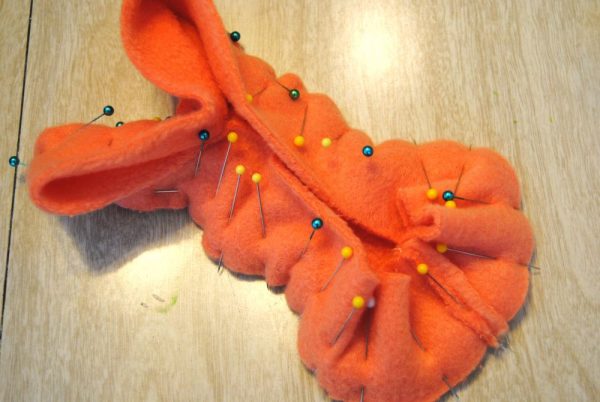 4. Lastly, I assembled these cute little yo yo flowers while watching tv. I made the yo yos all in one evening this week and couldn't decide what to do with them. I wanted to cover a foam easter egg, like I saw in Quilts and More magazine, but the foam eggs were ridiculously expensive, so I decided they make cuter flowers. I have four altogether, I might just sew the flowers together and make one table mat, or they might stay separate to be strewn around! Not sure yet.