For more than a week, Brennan had a beautiful quilt…in a room that looked like a tornado had gone through it! So we had to do something about that this weekend. His room is now fit for his new quilt and so much more!
First, see the quilt on his bed, so nice!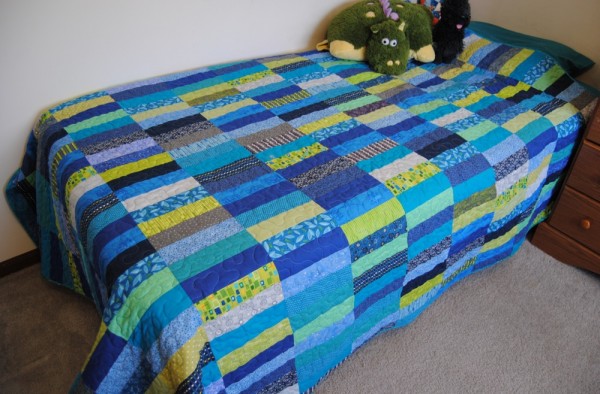 Then hang some art over the bed, the "quilt" he had made while I was working on his quilt…a canvas with the scraps glued on!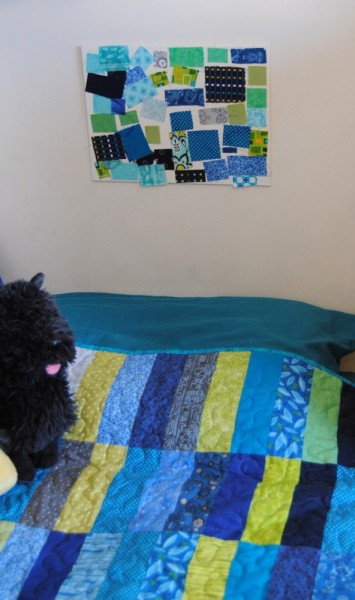 Then add some accessories…this wall pocket was designed by Angela Pingel in "101 Patchwork Projects + Quilts" bookazine.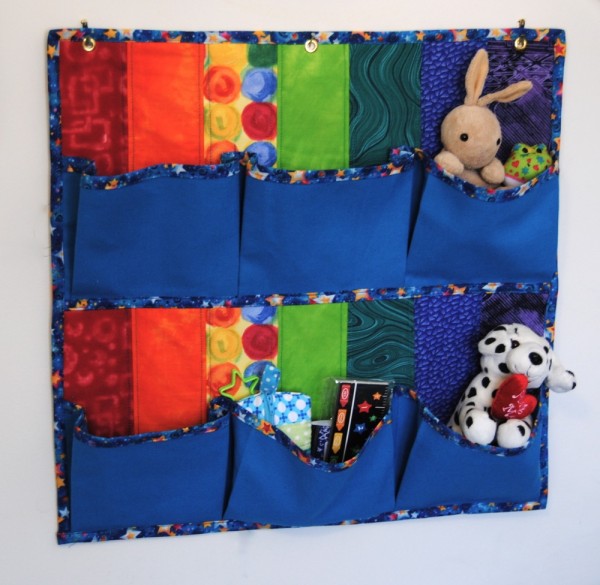 Ta da!!
Other great features are: the stuffed animal sling, found on pinterest then the blog "A Lemon Squeezy Home" and two quilts that were both Project Quilting challenges.
Just so you can fully appreciate his room, here's the opposite corner, the reading nook. My husband made that neat apple tree bookshelf. (Note to self: need to organize and weed out some of those books, the shelf is getting overloaded!) There you can see the curtain that came before the quilt. And don't you love that big alphabet pillow? I made it with a purchase of handprinted fabric from Helen Rawlinson on Etsy.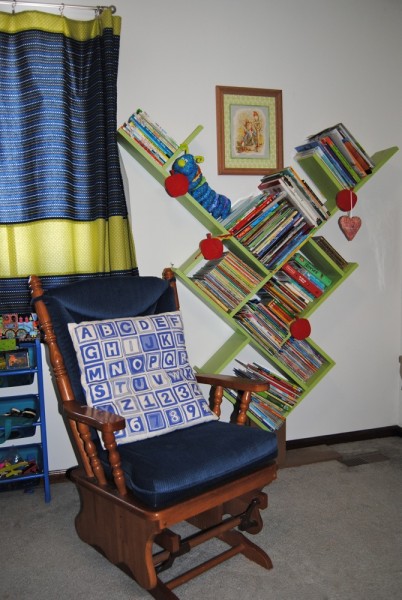 Best part was that after Brennan had worked hard trying to clean it yesterday and not seen much progress, I decided to put the finishing touches on it today without him there. It was fun to surprise him with a beautiful "new" room. He vowed to keep it clean "everyday forever"! (We'll see how long that lasts, but I love the sentiment!)