You may remember some of those Quilt-a-longs I told you about…are you doing any? Here's a few of the projects I made…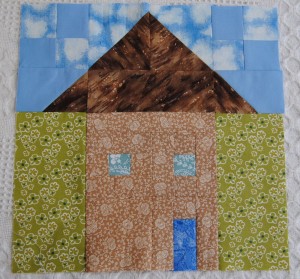 I'm not very far on Kim's House & Tree Quilt-a-long, because the blocks are each so much piecing for just one block. This is the only one I have done so far, besides the tree I designed. I've started on several others, but they are very involved!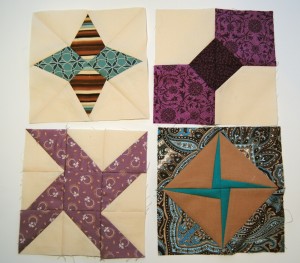 Those are the four Farmer's Wife blocks I've finished so far. They were pretty addicting, I made three in one evening because I just wanted to keep going. These are each pretty involved too!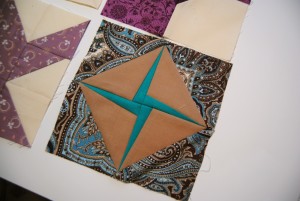 This was my first, I just had to use that paisley. Then I decided to use more of the cream background on the next one. I'll have to mix it up, some with the cream, some without or this first one will stick out like a sore thumb!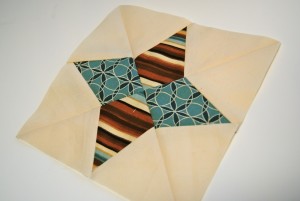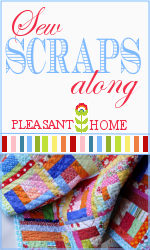 And remember the "Sew Scraps Along" at Pleasant Home? I loved her blog posts…so many great ideas for scraps!! There was one that I couldn't resist last week, even though I really didn't need to start another project!
http://www.pleasant-home.com/2012/01/scrappy-mug-mat-tutorial.html
I love the new tricks I learned from that one cute little project….using interfacing to sew straight and easy small squares together and using ric rac as trim for an envelope turned quilt. I think I will try making a quiltie that way!!
Here's a few photos of the scrappy mugs mats I made: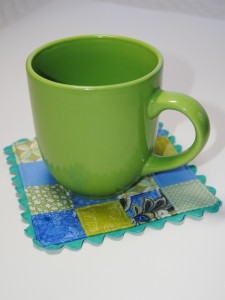 I tried another way of quilting the second pink one. I like them both, but the straight lines were definitely easier than trying to hit those diagonals (without marking.)
I actually made four, but Brennan carried away the first blue one I made. It is currently the rug in a miniature box house he's playing with!
After making blocks that aren't really a finished project when you're done, these little mug mats are very satisfying!